We exceed the best security practices in the industry
Here are the details of what we are doing under-the-hood.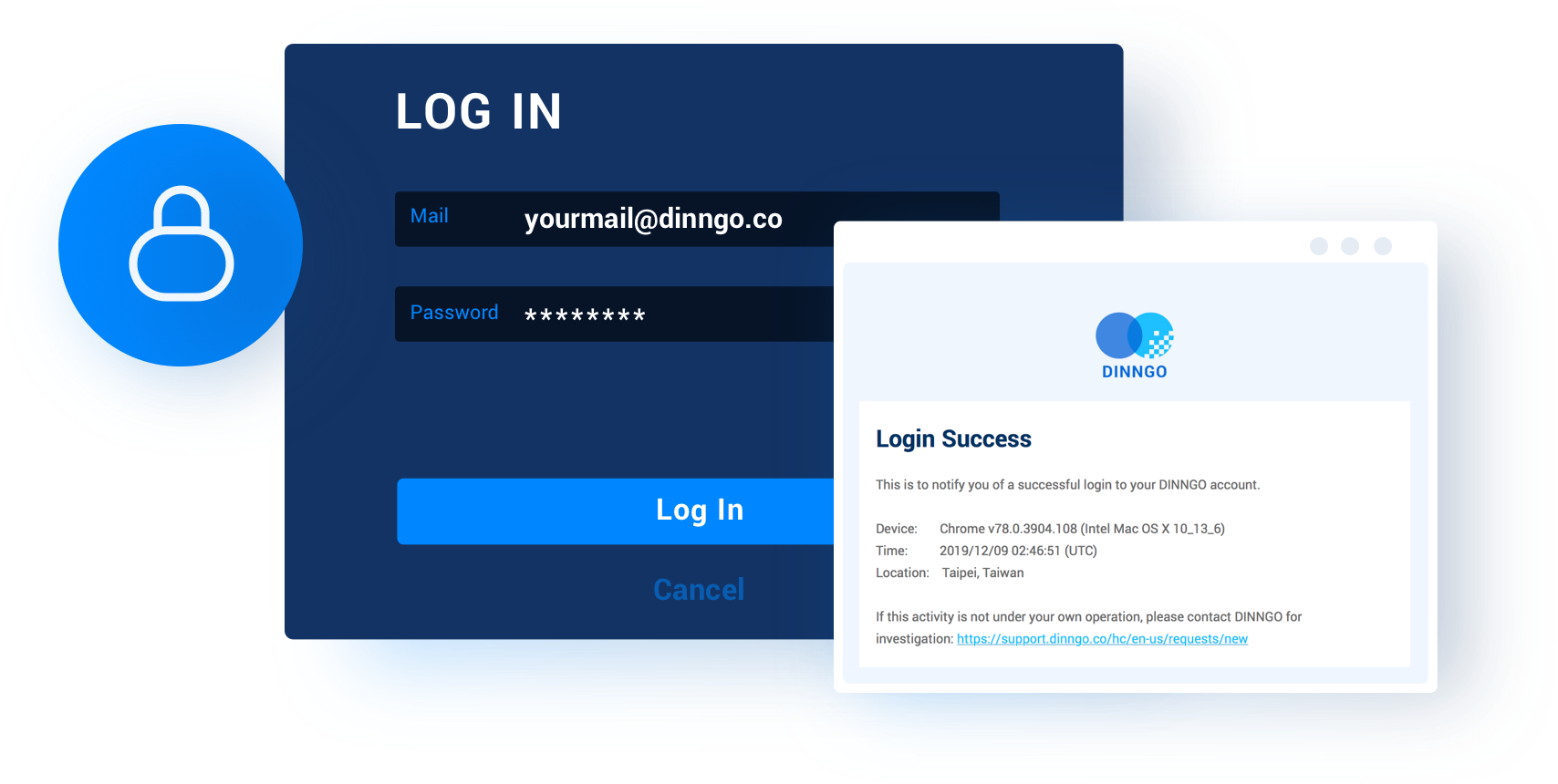 Automatic Logout
We automatically log you out after a period of inactivity. This helps protect you against others seeing or using your online accounts.
Fraud Prevention
We send an email to you whenever your account is logged in. This allows you to immediate detect unwarranted access to your account.
Transaction Monitor
We ensure full transparency to our users. All transactions on our platform can be found on Etherscan.
End-to-End Encryption
We use a bank-level 256-bit SSL encryption, so only you can see your information.
Credential Confidentiality
We never share your usernames and passwords with anyone and we strongly recommend you don't share them either.
Perimeter Defense
We utilize advanced firewalls and intrusion detection mechanisms to reject any unauthorized connections.